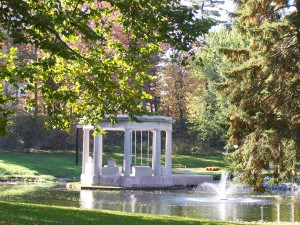 What services do you offer at the Spa?
We offer a variety of Experienced, focused Massages (Deep Tissue, Medical, Relaxation, Energy work)…
What methods of payments are there?
Cash, Check, Credit or Debit Cards
Should I come early to my appointment?
If it is your first visit please come in 10 minutes early to fill out the massage client form.  Otherwise please come at your assigned time…thank you 🙂
Is there parking?
Yes!  There is plenty of free parking behind the Grant Plaza building and parking spots in the Alleyway that say "Hot Yoga Parking"  on them.
Is the Spa Quiet?
For the most part the Spa is very quiet…Since everyone is doing massage!  We try to teach our clients to be respectful to other guests by lowering their voices and muting their cell phones.   We very much appreciate the tranquil setting we have created and strive our best to keep at that way.
Where is the entrance to the Spa?
It is the side entrance on Woodlawn Ave.  You will see a large All Glass entrance with the "Centered Wellness & Beauty" Decal on the front door.  It is NOT the corner entrance…that will lead you to the florist Samatha Nass, and The Hot Yoga Spot who are all amazing!
---